Auto Show season is here.
I normally don't visit the OC Auto Show every year. It's the smaller of the two shows in my area, always overshadowed by big brother LA. However, that doesn't stop them from boasting about being "the 8th largest auto show in the country", as I've heard far too many times on the radio by now. Having been here once in the past—back in 2015, I believe—there did seem to be a jarring lack of concepts, debuts, and high-end sports cars when compared to the Los Angeles exhibit.
However, with supercars having long been retired from the City of Angels, there was only one option: head down south. Besides, what better way to spend a free Friday afternoon than by photographing some real cars? So I sped down the 5, passed the happiest place on earth, sucked up to the hefty $18 parking fee, and made it to the show.
And—you bet—as soon as I handed over my ticket and stepped inside the heavenly gates of the Anaheim Convention Center, I made a beeline straight to the exotics section in the bottom right corner of the showroom. Lo and behold…
I was immediately greeted by a quartet of McLarens, including a gorgeous Myan Orange 600LT. Yum!
Then (!!!) there's this beautiful Lamborghini Aventador S in violet, paying homage to the iconic Diablo SE30 Jota!
The weather forecast predicted a Huracan. Or two.
More than you can afford, pal!
Jaaaaaaaaaaaaaaaaaaaaaaaaaaaaaaaaaaaaaaaaaaaaaaaaaaaaaaaaaaaaaaaaaaaaaaaaaaaaaaaaaaaaaaaaaaaaag.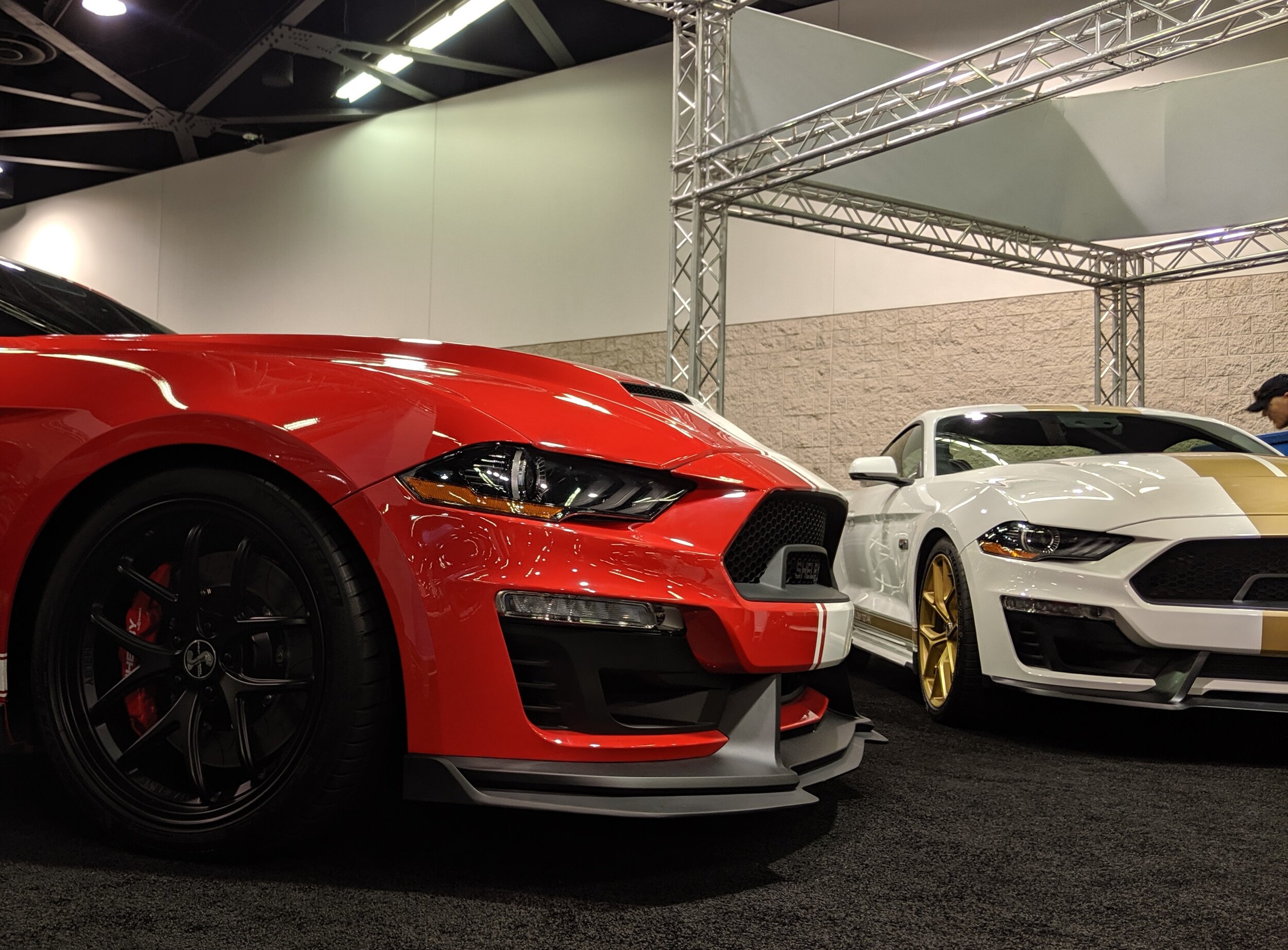 Marina Bay Blue M5 Competition. Nice! And a X7 posing as a ///M-car—check out those brake calipers!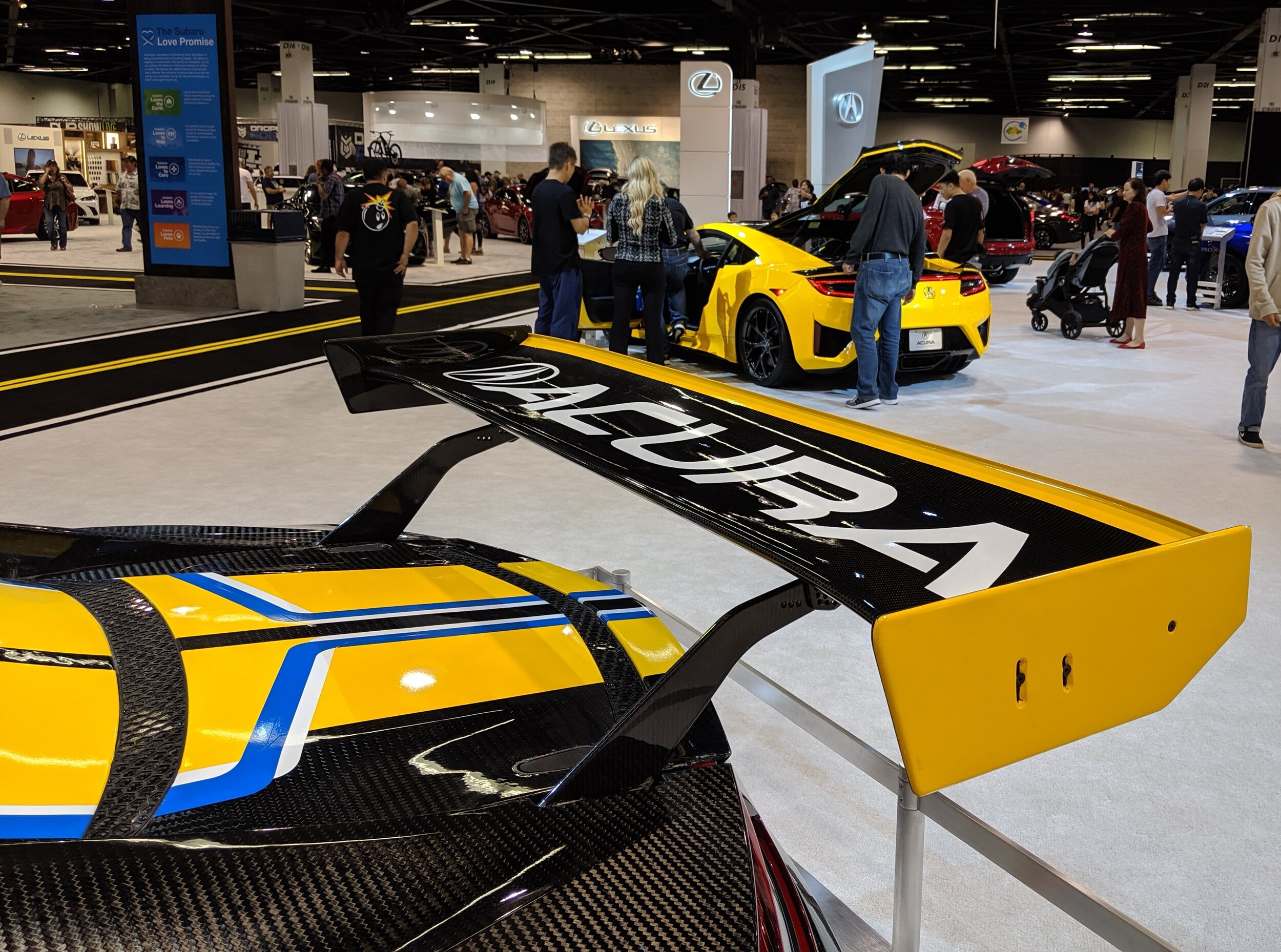 I was ogling over this bare-carbon NSX GT3 Evo for a good ten minutes. Really hoping that Top Speed and Mini GT add this livery to their lineups. Would buy both scales in a heartbeat.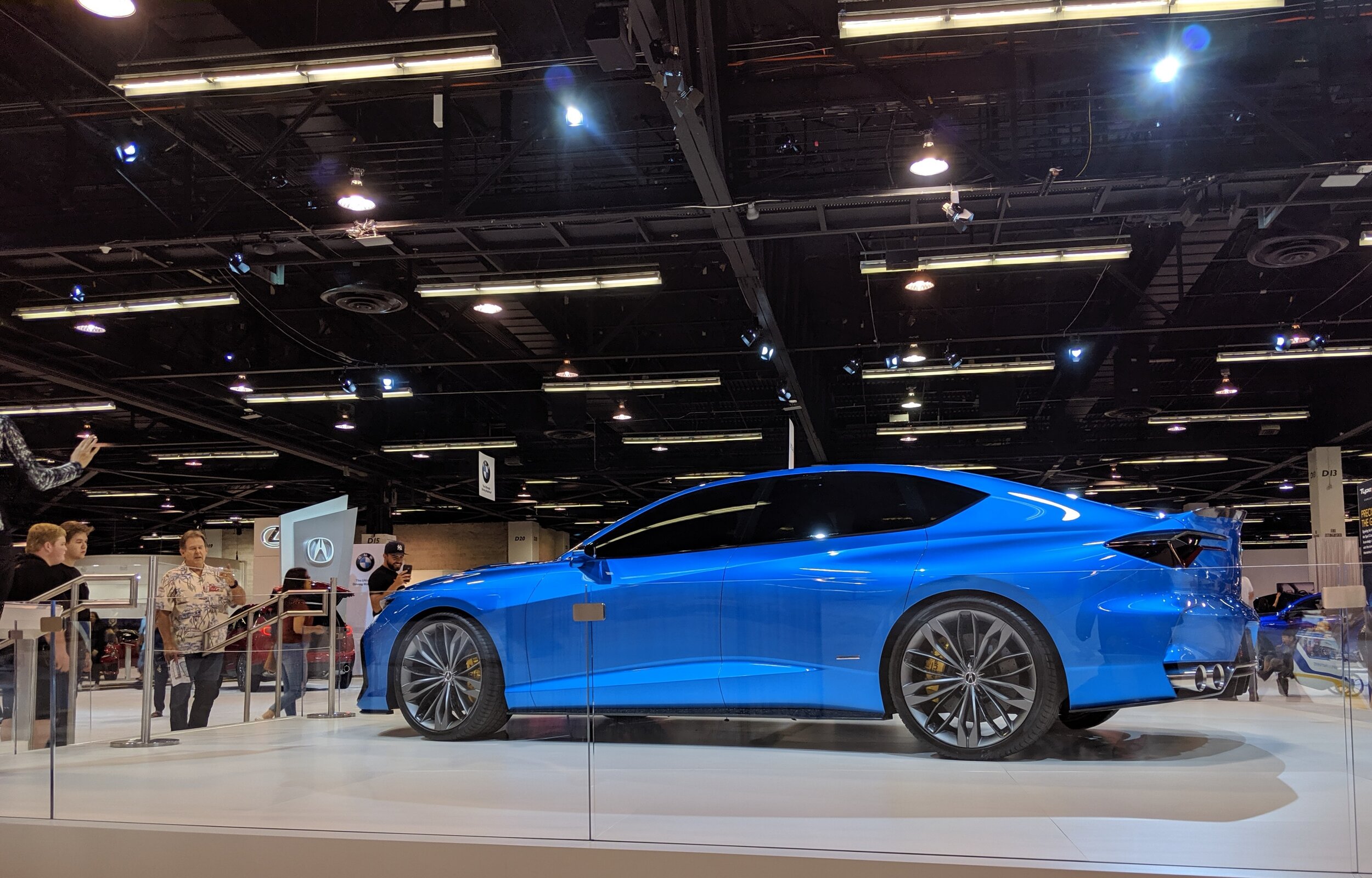 As per the presenter's own words: "the Type S is back!"
Subaru brought the forest to the O.C.
Nobody wants to admit that the C8 Corvette is an ugly turd. But, alas, the hype behind it is real. Easily the most popular car here.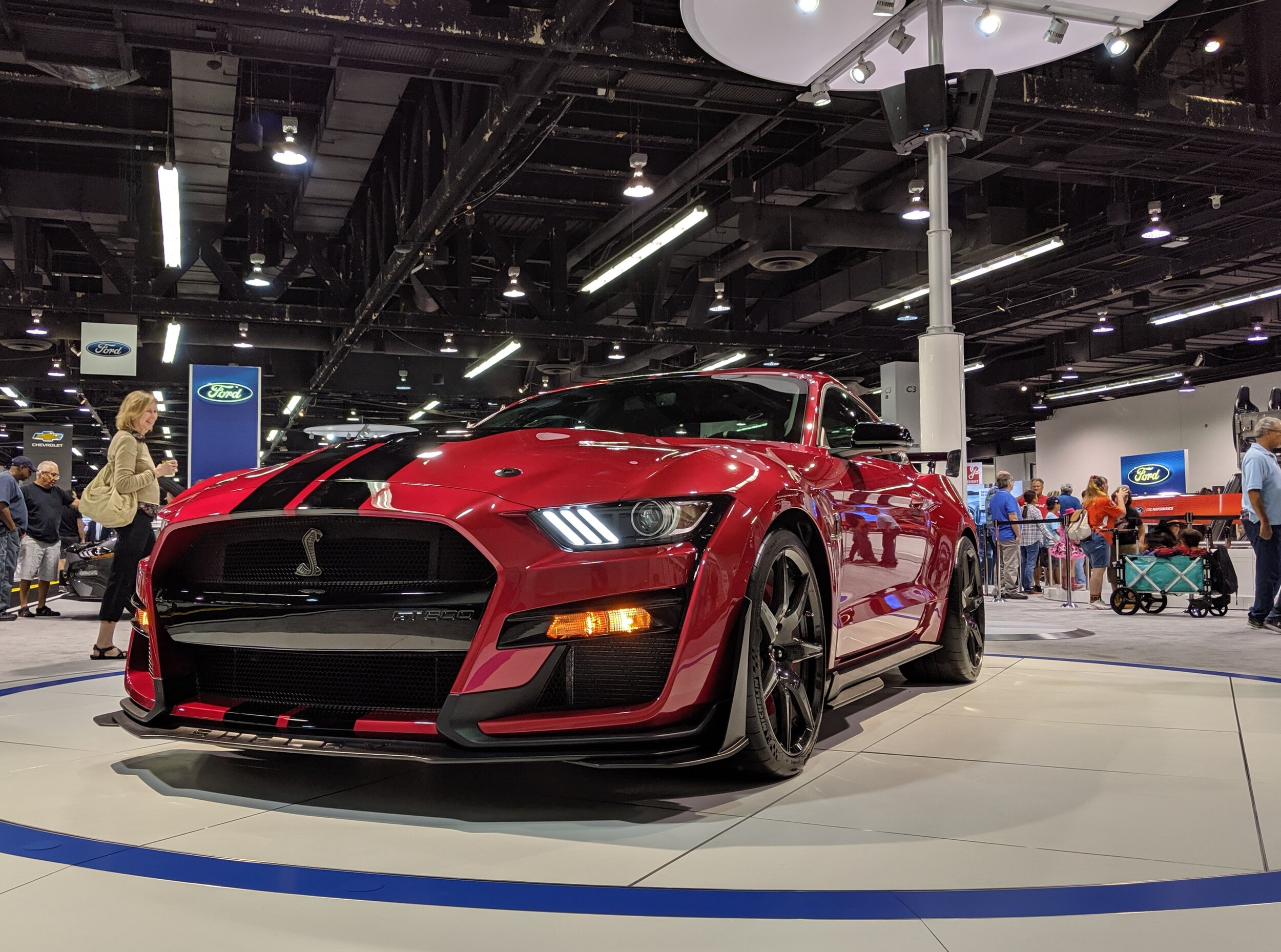 My personal favorite from the show and an absolute monster.
With all those people around, there was no chance of getting a good shot of that Giulia—so the booth will do.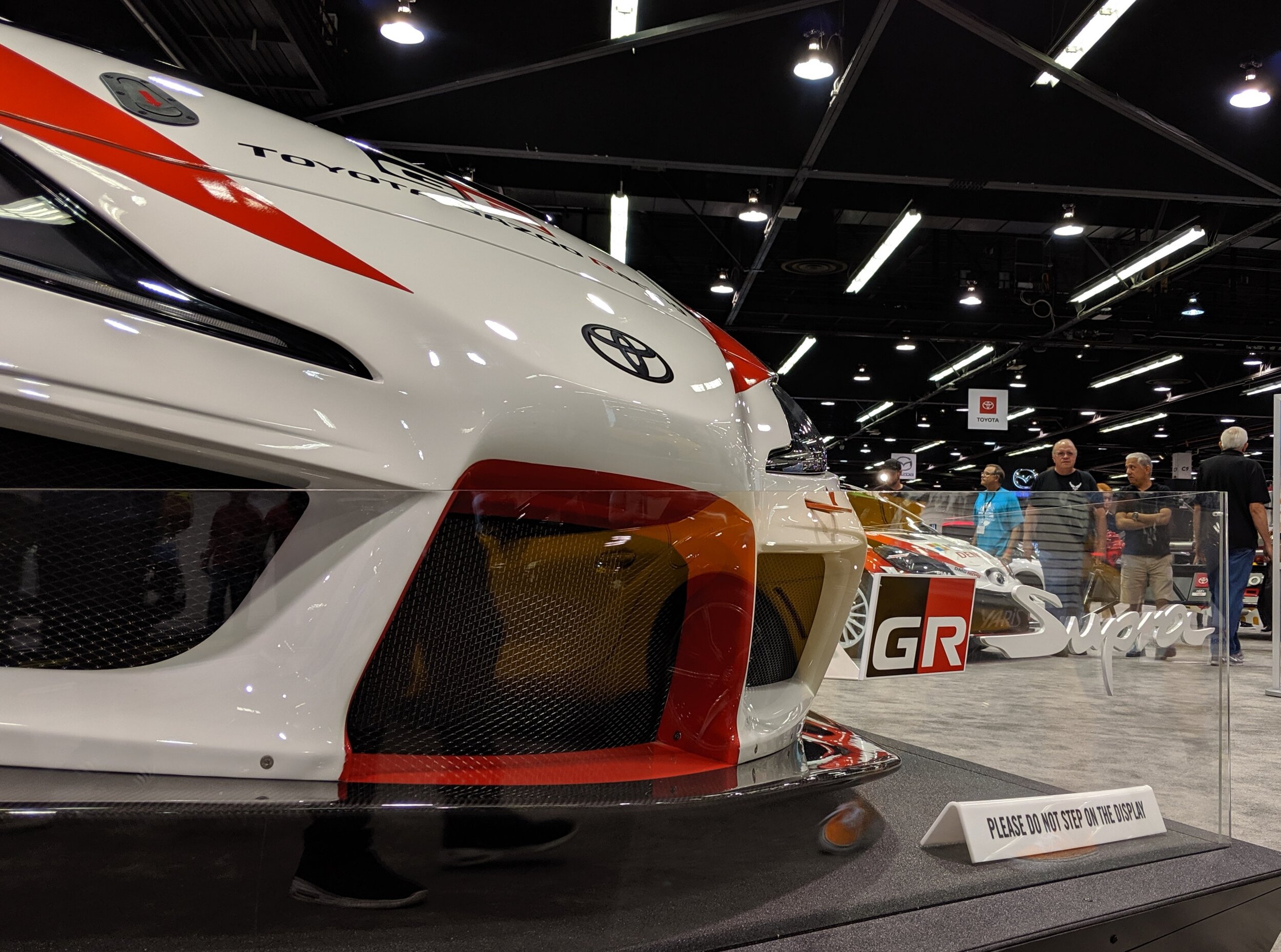 Above: a few BMWs snuck into this section of the showroom. Below: a fast Yaris.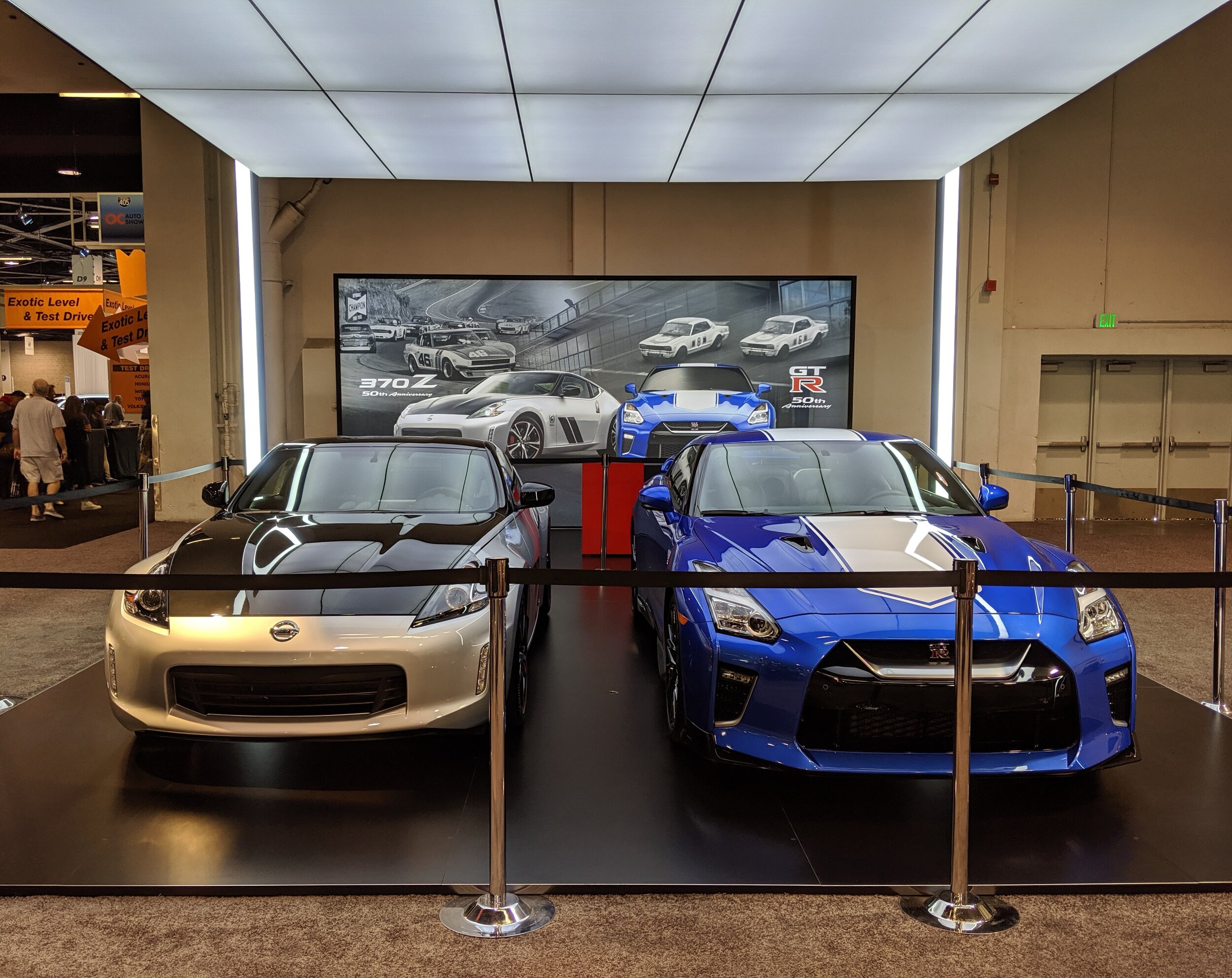 Happy 50 years. Long live Godzilla.
The lower level of the convention center houses some hidden gems. Above: a Liberty Walk wannabe. Below: a sick Estoril Blue E36.
Finally, a pair of Huayras for good measure. The most expensive car in the building is tucked away in the back.
And we're done!
That was definitely worth it. Nothing like spending a good couple of hours maneuvering the crowds, hoarding free brochures, and trying to get perfect shots. Now, if you'll excuse me, I need to go and buy the diecast versions of all these cool cars. See ya next year!